For the past 6 months I've spent most of my time working on e-learning with the PHE screening education team.
This has been a steep learning curve for me, but I've picked up a new set of skills and now understand some of the things that make e-learning so powerful.
E-learning modules are available for 8 of the NHS screening programmes, with more in the pipeline to help develop screening professionals.
Recently I've been upgrading some of our e-learning modules to include a wider variety of learning styles and more accessible design.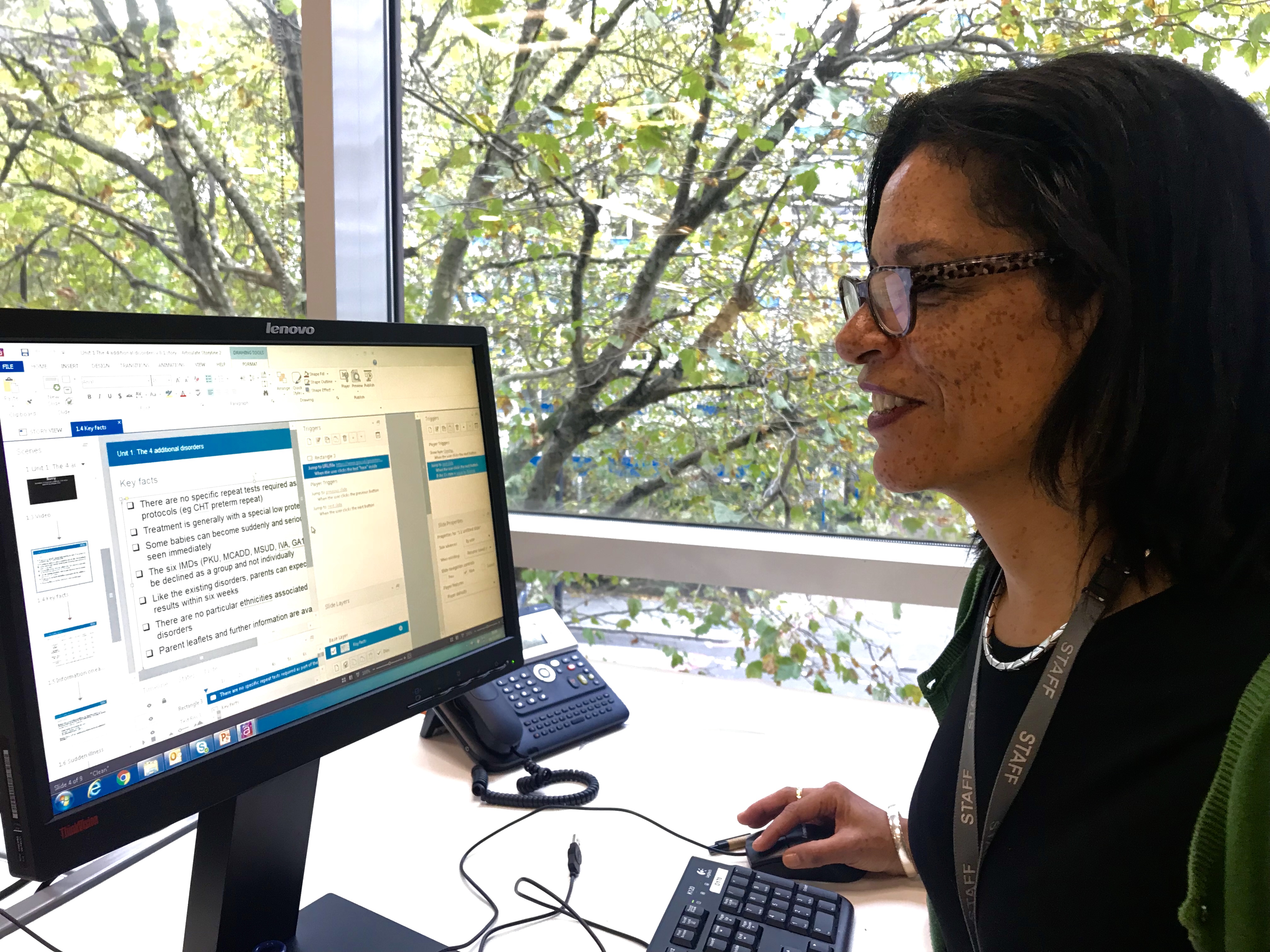 Creating better e-learning
I've started to make the e-learning experience more thought-provoking using clever interactive software.
Some e-learning material used to be quite flat, not much different to a presentation. We expected learners to:
read some learning content
click on the 'next' button for more information
This type of learning is known as 'click and read'. This is still an important technique, but we also know it is best to combine it with some interactions to keep learners engaged.

Interactivity
I am very excited about improving our learning resources for screening professionals. Using Articulate Storyline 2 we can now create resources which incorporate many engaging elements. These include:
animations
clickable menus
drag and drop interactions
embedded multimedia
Each of these will help learners expand their understanding in their area of screening. I hope all screening professionals enjoy our e-learning resources and notice the improvements to the content when we release new versions over the next few months.
As always, working with the national screening programmes, we aim to engage, inspire and enhance your learning outcomes!
PHE Screening blog
PHE Screening BLOG articles provide up to date news from all NHS screening programmes. You can register to receive updates direct to your inbox, so there's no need to keep checking for new blog articles.