Delegates from universities across the country attended the first educators day held by the NHS Newborn and Infant Physical Examination Programme (NIPE).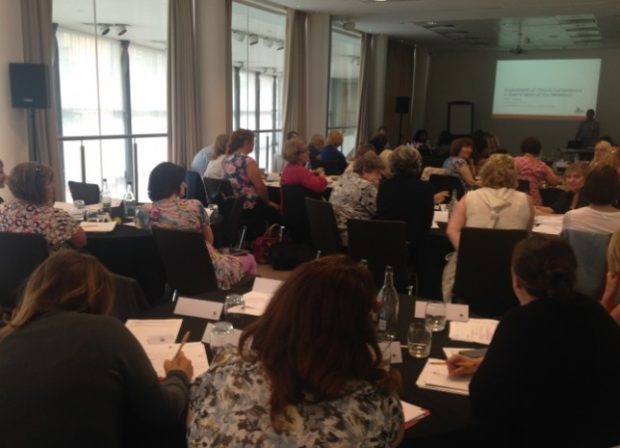 The 40-plus places at the Manchester event were quickly snapped up and the atmosphere was one of enthusiasm, interest and professionalism.
Delegates included senior midwifery and neonatal lecturers and examination of the newborn programme directors and course leaders.
The programme included:
implementation of the NIPE SMART IT system
new publications (standards and clinical handbook)
piloting of pulse oximetry screening
education and training resources
new process for student midwives to access NIPE e-learning module
update from PHE Screening's information and education for public and professionals (IEPP) team
There were lively discussions on many aspects of the NIPE examination and the varying models of provision across university settings.
Guest speakers included  Tracey Jones from Manchester University who recounted her experience of integrating an  examination of newborn theory module into a pre-registration midwifery course. This generated a lot of discussion and food for thought.
Huge thanks  also to Anne Lomax from the University of Central Lancashire who talked about NIPE competences.
The NIPE programme team found this stakeholder engagement event extremely valuable in helping to assess and plan current and future education and training provision.
We hope to hold more such events in future and would welcome any suggestions for their content by emailing the PHE screening helpdesk
We are formally reviewing the NIPE e-learning module to ensure it meets the needs of the users.
We are also developing a survey to establish the current provision of Examination of the Newborn (EON) as part of the pre and post-registration course  in England. More details will be sent out to relevant contacts and posted via the blog.
PHE Screening blogs

PHE Screening blogs provide up to date news from all NHS screening programmes – replacing our previously published newsletters.
You can register to receive updates direct to your inbox, so there's no need to keep checking for new blogs.