We launched the NHS Newborn and Infant Physical Examination (NIPE) e-learning module in November 2013 to:
support clinical practice
help address inconsistencies in the delivery and quality of the newborn and infant physical examination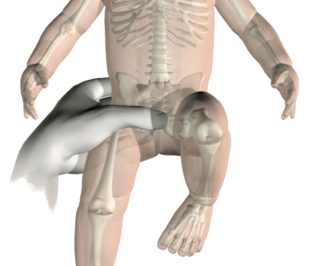 The module has been well received over the past 3 years and has helped those who undertake, or are involved in, the NIPE screening programme.
As it is now 3 years old it is a good time for a full review of the resource to ensure it continues to meet the needs of practitioners.
If you use the module, we would therefore greatly appreciate your support in completing our 10-minute evaluation survey: NIPE User Evaluation - Clinical Practice. The survey closes at the end of November.
To support the NHS screening programmes, it is essential that practitioners have access to up-to-date information, presented in ways that allow positive, effective and efficient learning, tailored to their needs.
The NIPE handbook recommends local providers should consider specifying that NIPE e-learning should be completed annually.
Comments from users have included:
Wish this was available when I first started doing baby checks – paediatrician
The NIPE e-learning is a fantastic resource and I urge every health professional responsible for carrying out the NIPE check to visit it regularly to re-fresh – Samantha Pocklington, midwife
We developed the NIPE e-learning module in collaboration with neonatologists, midwives, GPs, service users, the Royal College of GPs (RCGP), the Royal College of Paediatrics and Child Health and the Royal College of Midwives.
It is accredited by the RCGP and covers the 4 screening elements of the physical examination – heart, hips, eyes and testes – as well as the NIPE standards and pathways. It also uses film and animation to illustrate best practice.
Learners receive a certificate on completion of the module and those who manage training locally can access a report of numbers completed in their trust/university.
Access to the resource is limited to certain health professionals, including users registered with the Nursing and Midwifery Council (NMC) or General Medical Council (GMC).
A robust process is also in place to allow student midwives to access the module directly – see our June 2016 blog post for details. We strongly recommend that students speak to their lead midwife for education so they don't miss out on the chance to access this great resource.
PHE Screening blogs
PHE Screening BLOGs provide up to date news from all NHS screening programmes – replacing our previously published newsletters.
You can register to receive updates direct to your inbox, so there's no need to keep checking for new blogs.