The NHS Infectious Diseases in Pregnancy (IDPS) programme recently published revised standards for 2016 to 2017. These standards include metrics to evaluate the programme and allow providers and commissioners to identify where improvements are needed.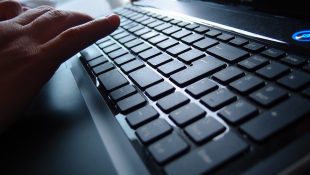 Collecting data on screening for infectious diseases is not new. We have been working collaboratively with our partners in the National Infection Service in PHE to streamline processes to improve data quality and support the implementation of the new standards.
Since 2004, surveillance data on infectious diseases in pregnancy has been collected from maternity services by the PHE National Antenatal Infections Surveillance Monitoring (NAISM) team at Colindale via the PHE regional Field Epidemiology Service teams (formerly the Health Protection Agency).
From April 2016 the IDPS programme will co-ordinate the data collection in line with the other antenatal and newborn screening programmes. Data will be submitted directly to the programme annually using a standard submission template. This will also see a change from collection of data by calendar year to financial year.
The new approach aims to:
reduce duplication between data requested by NAISM and the screening team within PHE
collate matched cohort data across the screening pathway
ensure consistency of reporting, whether regional or national, against the programme standards to support quality assurance processes
simplify the process and reduce the effort of data duplication for screening coordinators and trusts
These changes should also give stakeholders in maternity services and laboratories access to:
reliable and timely information about the quality of the screening programme
data at local, regional and national level
quality measures across the screening pathway, without gaps or duplications
In addition, they should ensure:
a consistent approach across local programmes
any burden of data collection is proportionate to the benefits gained
The NAISM team will collect and retain surveillance data for January to March 2016 to ensure there are no gaps in the data and to support the management of surveillance data and trends over the last 10 years. The 2015 Health Protection Report will be published in October 2016.
The revised process will start in April 2017 with the collection of data covering April 2016 to March 2017. The IDPS Programme team is convening workshops in September and October across the country with stakeholders where this will be clarified further.
PHE Screening blogs
PHE Screening blogs provide up to date news from all NHS screening programmes – replacing our previously published newsletters.
You can register to receive updates direct to your inbox, so there's no need to keep checking for new blogs.