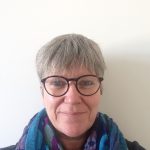 Sue Cohen
Sue trained as a doctor at Guy's Hospital and worked as a GP after qualifying. Following a spell working in East Africa for Unicef, she retrained as a consultant in public health medicine and worked in Derbyshire Primary Care Trust. She joined the NHS screening programmes in 2010 as QA director for the NHS Diabetic Eye Screening Programme. She was appointed National Lead for the Screening Quality Assurance Service (SQAS) in 2015.
The screening quality assurance service is launching a period of informal consultation on a revised national operating model.
We get lots of questions about how to apply duty of candour regulations in screening programmes.