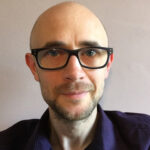 Rich Denyer-Bewick
Rich is Operations Director at Citizens Online, a UK digital inclusion and skills charity. Responsible for all of Citizens Online's programmes, Rich is a keen tech, systems and culture change advocate, bringing over 14 years of local government experience to the digital inclusion world, including senior management of integrated health and social care services, homelessness and housing. He now heads up Citizens Online's partnership with One Digital, a cross-sector collaboration tackling digital exclusion across the UK.
Citizens Online have been analysing data from almost 600 responses to the Equality Impact Assessment and share their first findings.
This is your opportunity to let us know how you feel about accessing information online.
PHE Screening has asked Citizens Online to undertake an equalities impact assessment for its plan to replace printed leaflets with digital information for many people.