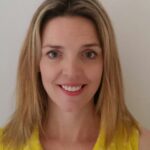 Karen Clements
Karen is breast cancer research manager within PHE Screening and leads the Sloane Project, Forget Me Not study and PRECISION study. She has worked in screening since 2002. Karen also manages the national audit of breast cancer in older patients for PHE's National Disease Registration Service. She enjoys spending time with family and friends, walking her retired greyhound, yoga and going to the theatre.
Today we launch the new website for the Sloane Project.
The Sloane Project website is moving to GOV.UK.
In 2002, I started work as Project Manager on the Sloane Project, an audit of screen-detected non-invasive carcinoma – including Ductal Carcinoma In Situ (DCIS) and Lobular Carcinoma In Situ (LCIS) – and atypical hyperplasia of the breast.
Related content and links
The PHE Screening team
Public Health England (PHE) existed to protect and improve the nation's health and wellbeing, and reduce health inequalities. It closed on 30 September 2021 and this blog is no longer updated.
Find out more about the implications for health screening in our Changes ahead for the national screening system blog article.
If you want to stay in touch with screening evidence and policy news, you can subscribe to the UK National Screening Committee blog.
Follow us on social media