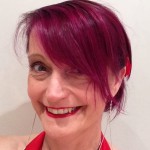 Jan Yates
Jan Yates is a Consultant in Public Health with over 10 years' experience in the public sector. Having trained in the east of England, after an early career in teaching, she has been working for PHE since its inception. Jan is currently Regional Head of Screening Quality Assurance for London and the national Quality Assurance lead for data and intelligence.
Jan loves bright colours and she skis, sails or dives whenever she gets the chance.
Screening data is available to the public on a number of websites.
As regional head of the Screening Quality Assurance Service (SQAS) in London, I was delighted to host around 45 delegates at the capital's first abdominal aortic aneurysm (AAA) screening networking and learning event on 27 November 2015.