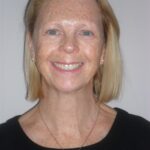 Claire Evans
Claire is on secondment to PHE from the NHS as newborn and infant physical examination (NIPE) programme implementation lead and project lead for the newborn pulse oximetry screening pilot. She is a nurse and midwife and her clinical speciality is neonates.
The NHS Newborn and Infant Physical Examination (NIPE) Screening Programme's e-learning is being revamped.
The quick and painless pulse oximetry screening test can help detect whether there is enough oxygen in a newborn baby's blood.