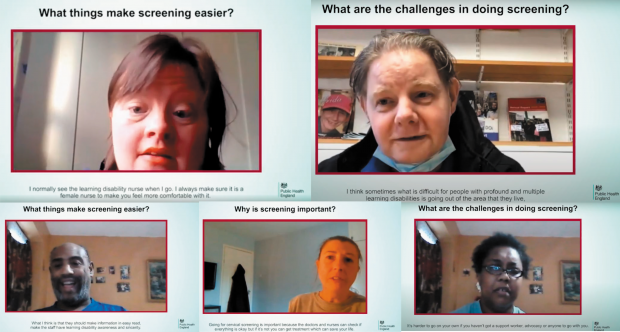 Today we have published new national guidance for health professionals to support people with learning disabilities to understand and access the NHS screening programmes.
The new guidance has useful information and resources for local providers and commissioners of any of the 11 NHS population screening programmes.
The guidance includes sections on:
informed choice
barriers to screening
improving access to screening
working with primary care
The new publication includes information from NHS abdominal aortic aneurysm (AAA), antenatal and newborn, bowel cancer, breast and cervical screening resources that were developed in collaboration with screening and learning disability health professionals and service users.
PHE Screening blog
The PHE Screening blog provides up to date news from all NHS screening programmes. You can register to receive updates direct to your inbox, so there's no need to keep checking for new blogs. If you have any questions about this blog article, or about population screening in England, please contact the PHE screening helpdesk.