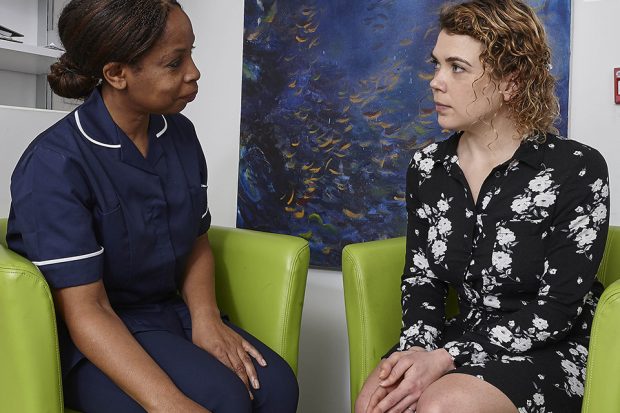 Attending cervical screening is a personal choice. However, for some people that choice may be harder because of the anxiety it provokes.
This may be because of:
mental health issues
previous traumatic experiences
sexual abuse
Recognising this, we have published a new national information resource, Cervical screening: support for people who find it hard to attend. People who feel anxious about attending NHS cervical screening appointments can use the information and accompanying checklist to help decide whether to attend and to plan for their appointment.
This information is adapted from a leaflet developed by Dr Frederique Lamontagne-Godwin, which was based on research supported by University of West London, University of Surrey, West London NHS Trust and Jo's Cervical Cancer Trust.
We have worked with service users and health professionals from The Havens network of specialist sexual assault referral centres to review the language and content to ensure the publication is inclusive and acceptable to those who will benefit from it.
The information is available in digital format and as a downloadable A4 PDF to print out for people who cannot access the internet.
The content is based on the information in our standard national leaflet but includes additional guidance on:
booking the screening test, including pre-visits, early morning appointments and longer appointments
planning your journey to the appointment
questions to ask the health professional taking the sample
other support services
The accompanying checklist can be printed out, taken to a screening appointment and passed to the sample taker to explain what extra support may be required.
Many thanks to The Havens and the Havens Service User Group for their invaluable input.
PHE Screening blog
The PHE Screening blog provides up to date news from all NHS screening programmes. You can register to receive updates direct to your inbox, so there's no need to keep checking for new blogs. If you have any questions about this blog article, or about population screening in England, please contact the PHE screening helpdesk.