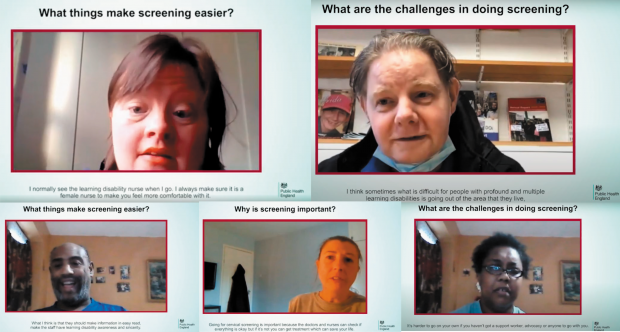 Short video clips of service users with learning disabilities talking about screening were probably the most popular element of the recent national PHE Screening Inequalities Conference.
We are publishing the 3 short videos separately in this blog post to give you all the chance to view them again and share them more widely with colleagues and partners.
The videos are a powerful reminder of why it is so important to focus on reducing inequalities and the barriers that some people face in accessing NHS screening programmes. Your comments on them included:
I loved the patient videos. They made me really think, smile and cry all at the same time.
The videos shown throughout of the user experience were brilliant and really brought to home the vast number of issues, barriers and work that needs to be done to make their journey smoother.
The inclusion of the videos from the people with LD was excellent. Input from service users is always very powerful and put the issues being discussed in context, as they are at the heart of everything we do.
I found the videos by the people with learning disabilities to be the most useful: it was great to see we were engaging with the population we are trying to help. Great to give them a voice and to feel like they are truly partners with what we are doing.
PHE Screening blogs
PHE Screening blogs provide up to date news from all NHS screening programmes. You can register to receive updates direct to your inbox, so there's no need to keep checking for new blogs. If you have any questions about this blog article, or about population screening in England, please contact the PHE screening helpdesk.