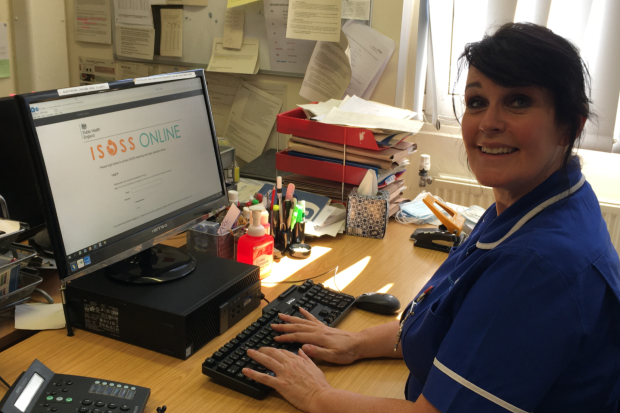 In our December 2019 blog post, the NHS Infectious Diseases in Pregnancy Screening (IDPS) Programme team said the Integrated Screening Outcomes Surveillance Service (ISOSS) would be expanding to monitor syphilis in pregnant women in 2020, as well as HIV.
We're pleased to announce the ISOSS portal has been updated. Data forms are now available to respondents in England to report on all women who screen positive for syphilis. This means the ISOSS can now collect and analyse data on syphilis as well as HIV.
For those in the devolved nations, we are working to get the required permissions in place for the ISOSS team to collect your data too.
The ISOSS team recently sent out a request for data from Q4 (January to March) and Q1 (April to June) for cases of maternal HIV and syphilis.
We are aware of the unprecedented pressures on the NHS at this time and we appreciate the impact this may be having on your staffing levels. If you are unable to submit data because of this, please let us know via the PHE screening helpdesk.
Congenital syphilis
Thank you to everyone who got in touch over the last few months to report historical cases of congenital syphilis. The ISOSS team has been investigating these cases of infants with confirmed or suspected congenital syphilis dating back to 2015.
An expert review panel will discuss these cases to try to establish contributing factors and produce recommendations for future action. The findings from these reviews will feed into the work of the PHE syphilis action plan.
Please continue to report any confirmed or suspected congenital syphilis cases to the ISOSS team.
Future IDPS work
The IDPS programme team continues to work on:
a new e-learning package that will be available on e-Learning for Healthcare
the launch of the hepatitis B pathway project and resources
adding hepatitis B surveillance into the ISOSS
the syphilis action plan maternity strand project plan
PHE Screening blog
The PHE Screening blog provides up to date news from all NHS screening programmes. You can register to receive updates direct to your inbox, so there's no need to keep checking for new blogs. If you have any questions about this blog article, or about population screening in England, please contact the PHE screening helpdesk.