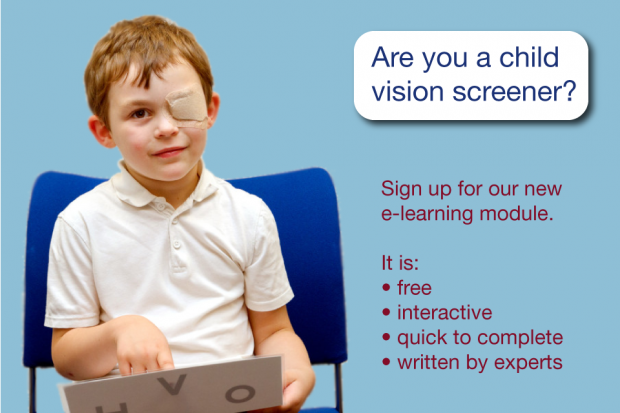 Public Health England (PHE) and the British and Irish Orthoptic Society (BIOS) are delighted to announce the launch of a new e-learning training package for vision screeners.
This training has been designed for health care support workers (HCSWs) who carry out vision screening on children in reception class aged 4 to 5 years.
The training package allows HCSWs to develop a much greater understanding of:
visual development
the reasons for offering vision screening
how the tests determine the presence of a vision defect
local onward pathways and what treatment is likely
Being better informed will support staff in providing a more consistent service.
Access the e-learning module on the e-Learning for Health website.
The e-learning is designed to complement the practical training of vision screening led by an orthoptist. The orthoptist will additionally assess vision testing competencies prior to the HCSW undertaking screening unsupervised.
Watch this short video to see the module in action.
Linda Hindle, PHE Lead Allied Health Professional, welcomed the resource, saying:
I'm delighted that this e-learning package completes the set of resources that PHE has published to support high quality child vision screening across England. It's short, interactive and highly engaging so I'm sure it will be welcomed by all healthcare support workers who are involved in delivering this important service.
Linda added:
I would really like to thank BIOS and all the clinical experts and other people who have made this module possible and hope it will enable many more children like Cameron to overcome their visual impairments and reach their full potential.
Background to vision screening
Vision screening for 4 to 5 year old children is recommended by the UK National Screening Committee and is the responsibility of local authorities as part of the healthy child programme.
As you'll likely be aware, PHE published guidance in 2017 to support local authorities in the commissioning process of vision screening.
PHE also set up an advisory group in order to bring together experts to produce and disseminate materials to support the implementation of consistent, high quality local vision screening services.
An important issue highlighted by the group was lack of standardisation, both in the personnel carrying out the screening and the level of training.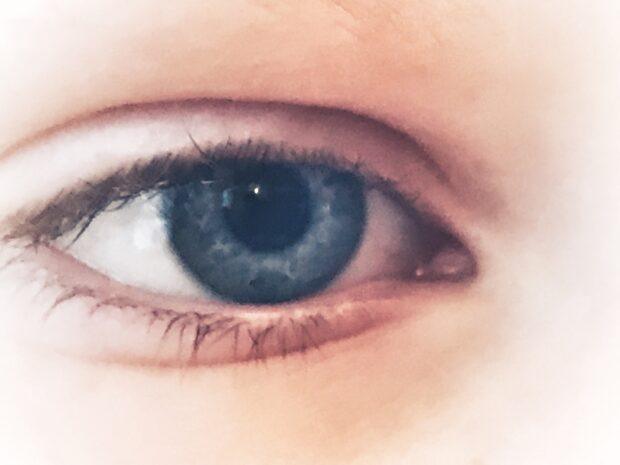 to test children's vision as part of the formal screening programme. In services where orthoptists are not performing the screening, it's important health professionals have the right skills to carry out screening.
The new training package for vision screeners is competence-based and can be audited, ensuring consistency.
Please check it out and share with your colleagues!
PHE Screening blogs
PHE Screening blogs provide up to date news from all NHS screening programmes. You can register to receive updates direct to your inbox, so there's no need to keep checking for new blogs. If you have any questions about this blog article, or about population screening in England, please contact the PHE screening helpdesk.