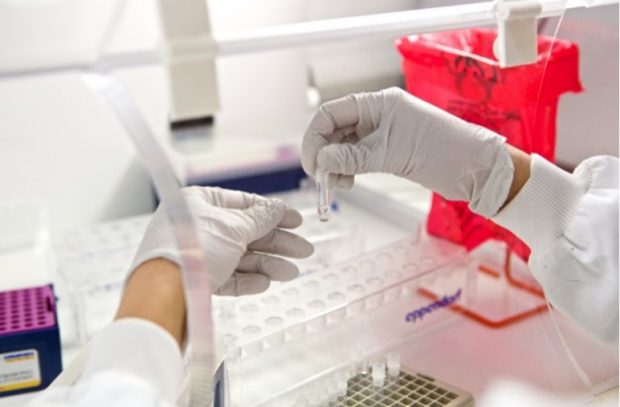 Support from Public Health England screening is helping medical researchers from the University of Leicester identify treatments which could potentially be used to reduce the numbers of men with life-threatening abdominal aortic aneurysms (AAA) needing surgery.
The research, funded by the British Heart Foundation (BHF), looks at how AAAs develop over time and possible treatments.
Matt Bown, Professor of Vascular Surgery at the University of Leicester, said:
One of the aims of our research is to see if there are any existing drugs that would be good for people with AAAs, without the need to do large clinical trials. Another is to see if there is anything specific to AAA growth that could be targeted for new drug development.
Understanding what causes aneurysms
For the last 20 years the AAA research group at the University of Leicester has been running a project to identify the genes that contribute to the development of AAAs.
It is not known if the genes that cause aneurysms are also associated with the speed at which AAAs grow once they have formed. Identifying the genes that are linked to AAA progression could help us better understand which drug treatments would prevent AAA growth.
To be able to do this type of research, it is necessary to study a relatively large number of men with AAAs.
Role of PHE Screening
PHE's national AAA screening team has been vitally important in the design and delivery of the UK Aneurysm Growth Study.
In the early stages of the research, local AAA screening services handed out tens of thousands of invitation cards to men attending for AAA screening.  Later, PHE's national team helped set up a process for writing to men with AAAs to invite them to join the study.
Progress
To date the AAA screening programme has recruited over 16,000 men into the UK Aneurysm Growth Study, including over 4,000 men with AAAs. The research:
allows us to study the genetics of AAA progression
looks at quality of life and cardiovascular risk reduction for men with AAAs
has contributed to a worldwide study on the common genetic causes of other cardiovascular diseases
Next steps
The UK Aneurysm Growth Study was initially funded by the Circulation Foundation and the British Heart Foundation. A new British Heart Foundation grant will allow the team at the University of Leicester to move their work on to the next phase as they perform genetic analysis on the men with AAAs in their study. This work will start in early 2019, with first results expected in 2021.
PHE Screening blogs
PHE Screening blogs provide up to date news from all NHS screening programmes. You can register to receive updates direct to your inbox, so there's no need to keep checking for new blogs. If you have any questions about this blog article, or about population screening in England, please contact the PHE screening helpdesk.