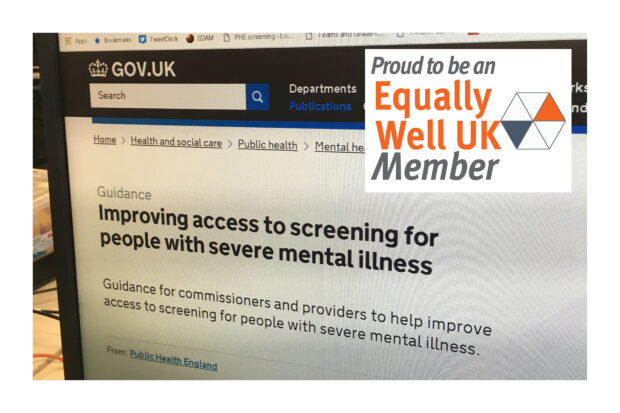 Today we have published new guidance for screening providers and commissioners that aims to improve access to screening services for people with severe mental illness (SMI).
More than half a million people in England are on the mental health register of the Quality and Outcome Framework in General Practice. Most of them have an SMI such as schizophrenia, bipolar disorder and psychosis. Data shows that people with SMI die 15 to 20 years earlier from poor physical health compared with the rest of the population.
The PHE Screening inequalities strategy sets out our commitment to address inequalities wherever we find them. As part of this strategy it is vital we support screening providers and commissioners in tackling the social,  cultural and system barriers to screening faced by people with SMI.
Our new guidance, developed in collaboration with NHS England and screening and immunisation teams, is a first step to address some of these barriers.
It provides national information, advice and support, including:
guidance on helping to improve access to screening for people with SMI in mental health care settings
an appendix of mental health service providers to facilitate contact from screening services
Access to screening largely depends on individuals being registered with a GP. Many people with SMI who are long-term residents in mental health settings are not registered with a GP, so the new guidance advises primary care and screening providers on how to address this issue.
We hope commissioners, primary care and screening providers will find this new guidance useful in tackling this important area of health inequality.
PHE Screening blogs
PHE Screening blogs provide up to date news from all NHS screening programmes. You can register to receive updates direct to your inbox, so there's no need to keep checking for new blogs. If you have any questions about this blog article, or about population screening in England, please contact the PHE screening helpdesk.