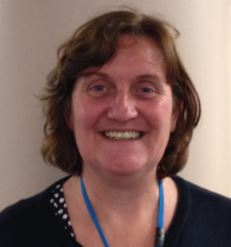 One of the questions health professionals regularly ask us is 'to whom and when can screening for Down's, Edwards' and Patau's syndromes be offered?'
You may think this is a simple question and wonder why health professionals working in the NHS fetal anomaly screening programme (FASP) need to ask us.
In this blog I will try to explain how it works.
The size of the baby is the important factor in deciding when screening should take place.
First trimester combined screening
Combined screening can be offered (even in IVF cases) where the crown rump length (CRL) measurement of the baby is between 45.0mm and 84.0mm.
If the CRL is less than 45.0mm the woman should be offered another scan.
If the CRL is more than 84.0mm then the sonographer should measure the head circumference (HC).
Second trimester quadruple test
If the HC is equal to or more than 101.0mm the woman can be offered the quadruple test. The blood sample can be taken at the same time up to 20+0 weeks pregnant (20 weeks and zero days).
If the HC is less than 101.0mm the sonographer or midwife should calculate and give the woman an appointment date for quadruple screening. This should be when the woman will be 14+2 weeks and up to 20+0 weeks pregnant.
Known challenges in the screening pathway
We know from reported screening safety incidents that there are weaknesses in the pathway when:
the CRL measurement is between 45.0mm and 84.0mm but it is not possible to obtain the nuchal translucency (NT) measurement after 2 attempts (sometimes called 'twice on the couch')
the CRL is more than 84.0mm but the HC is less than 101.0mm
In both these scenarios the woman should be offered the quadruple test.
Investigating screening safety incidents shows that timely tracking of these women is important. This includes checking if they attend appointments and following them up if they don't.
One local screening co-ordinator said:
I realised during a local screening board meeting that we had a gap in our pathway when offering women the second trimester quadruple screen after failed NT attempts. We could not evidence how we accurately identify and track these women to ensure screening outcomes.
Carefully explaining the above information will help women attending screening understand:
which screening tests they can choose
why it was not possible to complete a particular test on a specific day
the importance of attending at the right time in pregnancy
if they need to attend any further appointments to complete screening
Healthcare professionals providing FASP screening should refer to the FASP guidance documents on GOV.UK for more information.
PHE Screening blogs
PHE Screening blogs provide up to date news from all NHS screening programmes. You can register to receive updates direct to your inbox, so there's no need to keep checking for new blogs.