In the 3 years I've been working on digital projects for PHE Screening we have seen a huge amount of change to our online presence.
Over the last few years, we've:
changed where to find programme guidance
introduced the blog for communicating with screening providers, commissioners and other stakeholders
moved our e-learning to a new platform
Grasping the Government's Digital by Default strategy with both hands, we have put together a team of people dedicated to keeping our online content up-to-date, useful and accessible.
We'll soon be moving the last of our training content to GOV.UK and thought this would be a good opportunity to recap where to find everything you might need online.
Guidance
The individual screening programme websites closed in 2015 and our guidance on GOV.UK and NHS Choices has been evolving ever since.
Read information for:
Blog
At the same time as we turned off the websites we also launched this blog, a channel which helps us talk to:
everyone interested in screening
those of you working within specific screening programmes
Of course, you knew that anyway. You're reading this blog after all!
But why not:
E-learning
Earlier this year we moved our e-learning on to the e-Learning for Healthcare (e-LfH) platform.
This move has been a success so far and we hope that our regular blogging has helped you understand the change.
You can find out about: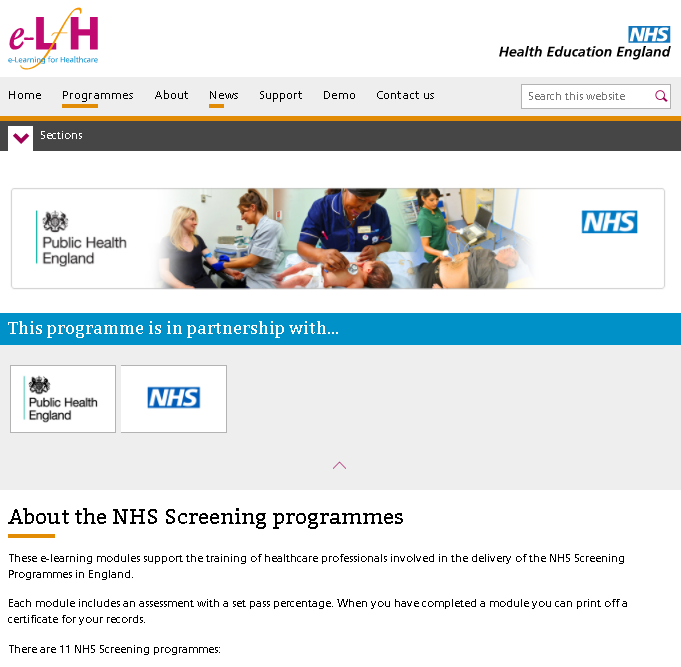 Continuing professional development (CPD) and training
The last of the old websites is the CPD screening website. We are looking to close this website by the end of 2017.
The information will move on to:
GOV.UK (guidance, signposting to resources, information about the level 3 healthcare diploma)
Slideshare (slideshows used for training)
Vimeo (videos and narrated screen recordings)
Google Drive (PDFs and other content which needs downloading)
The National Archive (content that is out of date or not well used)
We'll keep the CPD website up and running until we are completely satisfied with how everything else is running.
I'll be blogging again soon to give you an update with where we are with it all.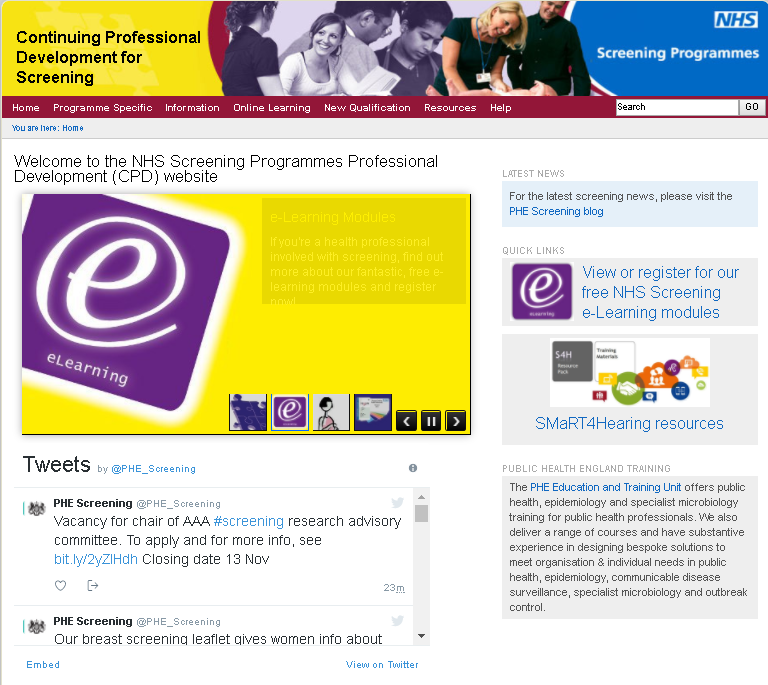 PHE Screening blog
PHE Screening BLOG articles provide up to date news from all NHS screening programmes. You can register to receive updates direct to your inbox, so there's no need to keep checking for new blog articles.