We, the NHS Fetal Anomaly Screening Programme (FASP), have continued our development of resources for screening support sonographers (SSS).
We have responded to a  number of requests from SSS for training sheets that can be easily completed. These include:
score sheets for nuchal translucency (NT) and crown rump length (CRL)
red flag action plan for bias
red flag action plan for throughput
training logbook for new practitioners
return to practice logbook
These resources have been produced separately to the handbook to support the SSS in their role of internal quality assurance and regular departmental review of images.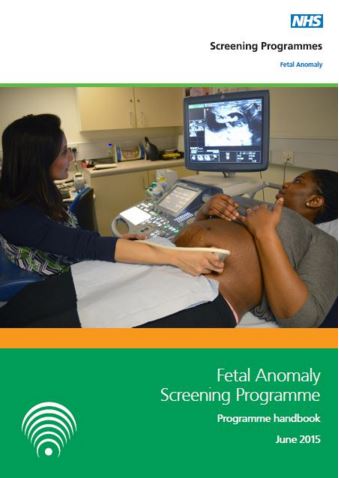 For those of you who prefer more traditional formats, these resources are still available in the FASP Programme Handbook - pages 51-56, appendices 1-5.
Further information on how to use these sheets is available on pages 14-25 of the handbook.
PHE Screening blog
The PHE Screening blog provides up to date news from all NHS screening programmes – replacing our previously published newsletters. You can register to receive updates direct to your inbox, so there's no need to keep checking for new blogs.