Up to 80% of cases of blindness around the world are avoidable. Each year World Sight Day helps focus our attention on the issues of blindness and visual impairment.
Moorfields Eye hospital held its annual World Sight Day Retinopathy Screening Training Alumni Day last month in the grand surroundings of the Great Hall of Imperial College London.
It is always an incredibly interesting and insightful day and this year was no exception.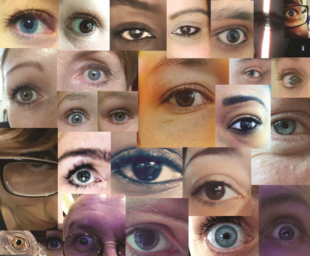 I was among the national NHS Diabetic Eye Screening (DES) Programme team that started proceedings by giving updates on data, grading and the new DES qualification. Steve Alding ton and Irene Stratton followed us with an insight into the current state of research and its implications on screening.
After a delicious lunch (the macarons were particularly pleasing on the palate) there were a number of case discussions on patients with and without diabetic retinopathy. Paul Galsworthy, joint programme manager and grading centre manager for the Birmingham, Solihull and Black Country programme, then engaged us with the World Sight Day eye-selfie twitter campaign and other interesting video and social media campaigns his team is working on.
Fascinating presentations followed from Deborah Broadbent, Tunde Peto and Andrew Bastawrous highlighting extended screening intervals, automated grading and 'the power of the crowd – citizen scientists in action'.
The day ended with the 'Popular choice talk' – Nick Astbury from the London School of Hygiene and Tropical Medicine giving us an appreciation of the challenges and potential solutions to diabetes around the world.
A copy of the presentations is now available for you to download from the Moorfields website.
Thanks to Tunde Peto and her team for organising this event and I look forward to seeing you all again next year on World Sight Day.
PHE Screening blog
The PHE Screening blog provides up to date news from all NHS screening programmes – replacing our previously published newsletters. You can register to receive updates direct to your inbox, so there's no need to keep checking for new blogs.