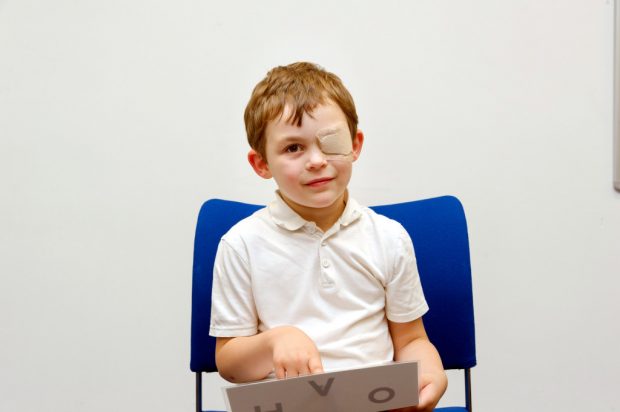 In this guest blog, Karon McCarthy sets out the position of the British and Irish Orthoptic Society (BIOS) on the resumption of child vision screening services following the impact of COVID-19.
Orthoptic-led vision screening of school children at the age of 4 to 5 years aims to pick up amblyopia (commonly known as 'lazy eye'). This is where the vision in one or both eyes does not develop properly.
Around 1 in 50 children will develop this condition. Often younger children are unaware there is anything wrong with their vision, especially if the vision is just reduced in one eye. It is harder to reverse vision loss beyond 8 years of age. So if undetected, the condition can result in lifelong and irreversible reduced vision in the affected eye.
Impact of COVID-19
With the closure of schools and restrictions due to COVID, vision screening services have been severely affected. Many children have had vision screening postponed or in some cases missed altogether. As vision screening is aimed at children between 4 to 5 years, providing this screening test at a later date is inappropriate.
To manage this backlog, the Clinical Council for Eye Health Commissioning (CCEHC) has made recommendations for alternative arrangements for these children to have their vision tested.
Parents are advised to arrange for an NHS sight test, with a local optometrist of their choice, if their child entered reception in 2019 and has not yet been screened at school. CCEHC is also calling for good liaison between all those involved in child vision screening for planning and implementing these recommendations and ensuring that eligible children are identified, tested and appropriately managed until routine screening services are restored.
Relevant groups include:
screening providers
local optical committee clinical leads
specialist eye service providers
orthoptic / optometric leads
screening service commissioners
Resuming vision screening
Now that schools have returned, BIOS strongly recommends that where possible vision screening services resume for children age 4 to 5 years. This will enable timely treatment of any amblyopia and vision problems.
It is essential that screening is considered as a health intervention and prevention measure. Screeners should be allowed into schools with reassurance that COVID safety will be paramount.
The lockdown and closure of schools has highlighted the socio-economic inequalities of children's access to both health and education. It is therefore essential for the provision of population-based vision screening to be resumed as soon as possible to ensure all children with a vision deficit are identified and treated appropriately.
This will allow them to maximise their visual acuity and will ensure that children are given maximum opportunity for the best start to their education following the pandemic disruption.
Further help
For more information on how to provide vision screening services see:
PHE Screening blog
The PHE Screening blog provides up to date news from all NHS screening programmes. You can register to receive updates direct to your inbox, so there's no need to keep checking for new blogs. If you have any questions about this blog article, or about population screening in England, please contact the PHE screening helpdesk.