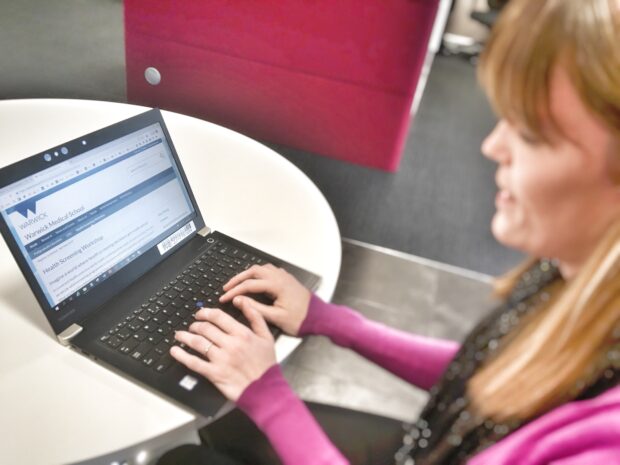 Are you involved in implementing or delivering NHS screening programmes? Would you like to learn more about the theory that underpins the practice?
If so, you might benefit from booking a place on the University of Warwick's popular health screening workshop on 8 May 2019.
The course, run in collaboration with Public Health England, is suitable for health professionals including:
screening practitioners
commissioners
quality assurance officers
GPs
clinical scientists
hospital consultants
nurses and midwives
During the day you'll have the chance to:
listen to some of the country's leading screening researchers and policy experts
discuss what is meant by population screening
learn more about how decision-making works in practice
find out what the future holds
Different teaching methods will be used, including talks by experts, a question and answer session and group work. There is no formal assessment and you'll receive a certificate of attendance.
Thumbs up
Lots of former students have fed back how much they enjoyed the course and how useful they found it. Below are a few of the comments.
10/10. Excellent, very informative, really interesting.
A very enjoyable day. I would highly recommend it.
Very informative day. Nice overview of different programmes.
It was an excellent and interesting course and I found it really engaging and informative. All the speakers covered their topics really well.
Find out more
You can find more information about the one-day health screening course online. The course costs £200 and registration to attend is open. Information is available about funding opportunities.
If you have any questions, get in touch with the University of Warwick team by email or call them on 02476 574261 or 02476 522035.
PHE Screening blogs
PHE Screening blogs provide up to date news from all NHS screening programmes. You can register to receive updates direct to your inbox, so there's no need to keep checking for new blogs. If you have any questions about this blog article, or about population screening in England, please contact the PHE screening helpdesk.