Some of us in Public Health England (PHE), myself included, have worked in screening a long time.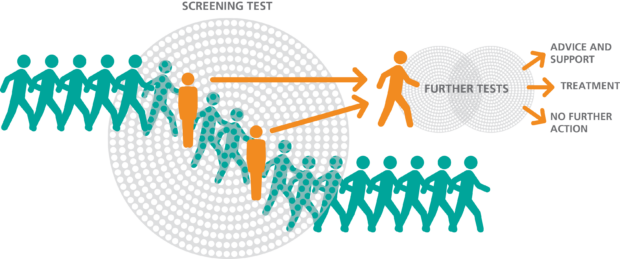 That's because it's such a varied and rewarding area. But I'm keen that this familiarity doesn't lead to complacency. This is one of the reasons why the screening programme advisory groups are so important. They bring in fresh pairs of eyes and new ideas that we might not have thought of. They also challenge us to be better and faster at making improvements to the programmes.
Each of the 11 national screening programmes has its own advisory group, chaired by an independent expert. These groups:
provide advice to PHE on all aspects of the screening programmes
monitor programme effectiveness and efficiency
advise on research issues
play a vital role in the continual development and improvement of the programme
Group members include PHE representatives, clinicians, academics and, importantly, members of the public who provide the user and patient perspective.
In the past, each screening programme's advisory group was set up differently. We are now making them more consistent and better focused on their role to provide independent advice to us in PHE.
Current vacancies
At the moment we're looking for people to chair the advisory groups for:
Job descriptions and more information are available on NHS Jobs (click on the links above).
The positions aren't paid but expenses are covered and the time commitment is up to 3 days per year. These are great opportunities for talented and experienced individuals to influence the future direction of these screening programmes. Appointments are for a maximum of 10 years and are overseen by me as PHE Screening Director.
Prof John Scholefield, current chair of the Bowel Screening Advisory Committee (BSAC), said:
The role of chair for these groups is rewarding and interesting work.

The meetings  are  always stimulating and sometimes challenging as these committees comprise a  number of leaders in their respective disciplines coming together to help inform and shape Department of Health and PHE screening policy. This can stimulate lively and productive debates.

Chairing the BSAC meeting is often the highlight of my working week.
We encourage anyone who thinks they meet the criteria to apply, so don't put it off if you'd like to get involved in such an interesting and rewarding role.
PHE Screening blogs
PHE Screening BLOGs provide up to date news from all NHS screening programmes – replacing our previously published newsletters.
You can register to receive updates direct to your inbox, so there's no need to keep checking for new blogs.