It's October, which means it's Breast Cancer Awareness Month again! This international campaign has grown from strength to strength since 1985. It aims to raise awareness of the disease, hopefully leading to earlier detection and more simple treatment.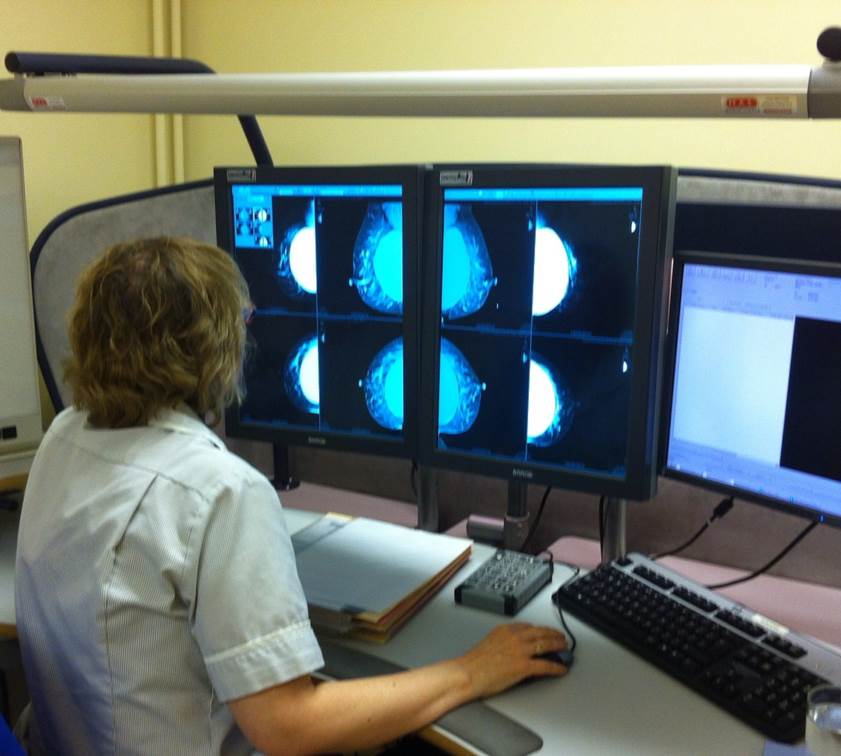 It follows hot on the heels of the national Be Clear on Breast Cancer Campaign run by Public Health England. This highlighted the importance of older women knowing the signs of breast cancer and ran from July to September this year following the previous campaign's success.  An interim summary of available results from this year's campaign will be published during 2016 with a full evaluation report to follow in 2017.  However, the first wave campaign which ran from February to March 2014 saw a 67% increase in urgent GP referrals for suspected breast cancer and breast symptoms in the target age group (70+ years), in comparison to a similar period two years previously.  Results also showed a 25% increase, between February to April 2012 and February to April 2014, in the number of cancers diagnosed after an urgent GP referral for suspected breast cancer or after a breast symptom referral.  Further analysis of the campaign to include factors such as stage at diagnosis of cancer will be undertaken by the National Cancer Intelligence Network.
All women aged 50 to 70 are routinely invited for breast screening every 3 years, but women over 70 are still at risk. 1 in 3 women who get breast cancer are over 70. Although women are not automatically invited for breast screening after turning 70, they can still be screened every 3 years if they ask their main local breast screening unit for an appointment. Details of local units can be found via the breast screening services search page on NHS Choices.
In 2009, a randomised controlled trial (RCT) was started to look at the effects of extending breast screening invitations to include women aged 47-49, and 70-73. This would mean that women would have 9 screenings in their lifetime, rather than 7.  To date, over 2 million women have been included in the trial, involving 65 breast screening units.  The trial website has recently been launched to keep participants, professionals and the public informed of progress. This is the largest RCT in the world, and we eagerly await the results which are anticipated in the 2020s.
We are informed about the pros and cons of breast screening for women aged 50 to 70 through the Independent Marmot Review but we need evidence about the efficacy of screening women slightly younger or older than the current target age range. The trial will specifically assess:
potential risks of screening – in particular, the chances of being diagnosed and treated for a non-life threatening cancer
potential benefits of screening – in particular, the chances of saving lives in these groups of slightly younger and older women
Women involved in the trial are screened in the normal way. Their screening records are linked to any other NHS screening, hospital admission or cancer records and are then anonymised. Researchers at the University of Oxford will analyse these data to assess the risks and benefits of the age extension for breast screening. The findings will help the UK government decide whether or not to introduce a wider age range for routine breast screening invitations.
Making the decision to attend for breast screening is really important in the detection of early stage breast cancer, but breast awareness also plays a vital role. All women's breasts change throughout their lifetime, and at different times of the month. Being breast aware is about women knowing what is normal for them, and reporting any unusual changes to their GP as soon as possible. You may find our Be Breast Aware leaflet useful, and more information for the public can be found on NHS Choices.
PHE Screening blog
The PHE Screening blog provides up to date news from all NHS screening programmes – replacing our previously published newsletters. You can register to receive updates direct to your inbox, so there's no need to keep checking for new blogs.