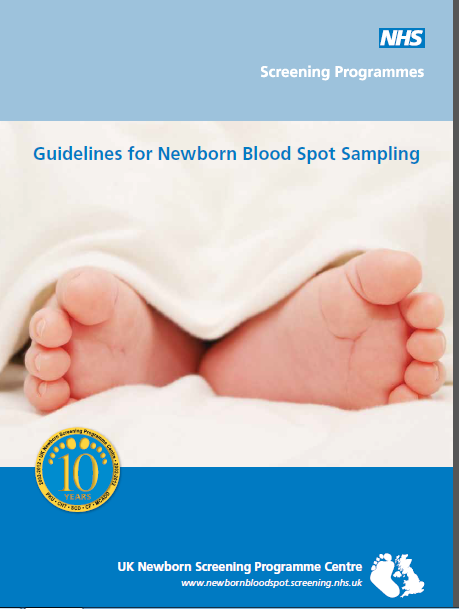 Just a reminder that the consultation on a revised version of the guidelines for newborn blood spot sampling closes on 29 September. These guidelines, which were last updated in 2012, support the recommendation of blood spot screening to parents, the concept of informed choice and the collection of good quality samples.
The review of the guidelines is the latest step in the 'improving blood spot quality' project. This work aims to reduce the number of repeat blood spot samples needed because the first sample was of poor quality. More information can be found in the online learning module on blood spot quality.
We're interested in everyone's thoughts so please send us your comments via the survey and share the consultation link with colleagues. We will publish a summary of the consultation responses and get in touch with everyone when the final guidelines are ready (probably towards the end of the year).
PHE Screening blog
The PHE Screening blogs provides up to date news from all NHS Screening programmes – replacing our previously published newsletters. You can register to receive updates direct to your inbox, so there's no need to keep checking for new blogs.