Sharing public health expertise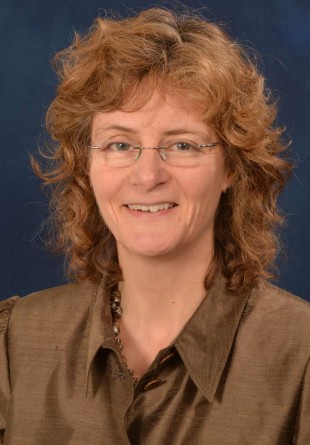 When we became part of PHE back in April 2013, it was the first time that the national cancer and non-cancer screening programmes had been part of the same organisation.
But although there were tremendous benefits of all being part of the wider public health family in PHE, the cancer and non-cancer teams were still very separate. I headed up the non-cancer screening teams, as well as the secretariat and evidence-reviewing teams for the UK National Screening Committee. Julietta Patnick was in charge of the cancer screening programmes.
Clearly there is much that is similar across all 11 of the NHS Screening Programmes, whatever type of screening (antenatal, newborn, young person, adult or cancer) they relate to. All screening programmes have to find their population, enable them to make an informed choice using high quality information, carry out a test safely and accurately, provide results in a timely manner and ensure people who need a referral get it quickly. But the detail of each stage is obviously dependent on the condition being screened for.
Creating a new screening centre of excellence
I'm therefore delighted that as part of PHE's internal restructuring, a new screening division has been created which brings these teams together for the first time. Both teams have enviable international reputations in evidence synthesis, innovation, service standards, quality assurance and end to end screening programmes. I'm sure there will be an even greater synergy by bringing them into together into a single management structure.
Personally I'm very sad that Julietta Patnick won't be part of this division for much longer as she's retiring from screening and we'll miss her expertise enormously. But as the new Director for the division I will still be surrounded by a hugely dedicated and expert team to deliver PHE's vision for screening.
The new divison includes the Screening Quality Assurance Service (SQAS) which is headed up  Sue Cohen. This combines the cancer and non-cancer screening QA teams. We will be writing more about their role in a future blog.
Early priorities of the division will be to:
maintain the existing screening programmes and good working relationships with all our stakeholders
deliver key public, ministerial and PHE priorities including pulse oximetry for heart disease in newborn babies, bowel scope screening, HPV pilots for cervical screening, the breast screening age extension and major improvements to the diabetic eye screening programme
implement the recommendations of the government's science and technology committee recommendations following their review of NHS screening (I'll be writing more about these at a later date)
recruit to and deliver a national QA service
There will be lots to keep us busy!
Staying in touch with our stakeholders
I'd also like to welcome everyone to this, our new screening blog. I'll still be writing articles on wider screening issues on the Public Health Matters blog but this forum will be for more operational news and updates from our screening division. I hope you'll find the information useful and that you'll let us know how we can make it as relevant to you as we possibly can.
If you have any ideas or questions about the work of the new division or suggestions for this blog, please do contact us through the screening helpdesk.