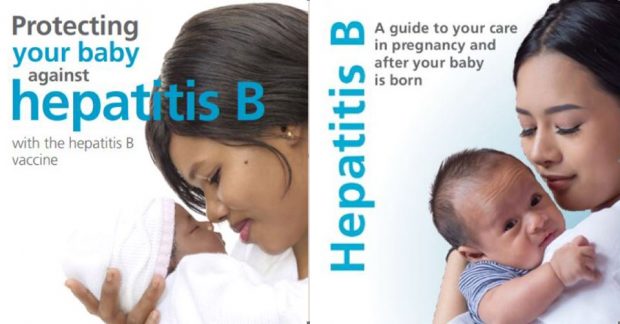 The PHE infectious diseases in pregnancy screening (IDPS) programme and PHE immunisation team are celebrating after a commendation for the UK in achieving regional hepatitis B control targets.
The commendation came from the World Health Organisation (WHO) European Technical Advisory Group of Experts on Immunisation which provides independent review of vaccine-preventable diseases and immunisation programmes in Europe.
Infant immunisation and antenatal screening data submitted by Public Health England (PHE) on behalf of all UK nations showed that the UK attained high (>90%) coverage of hepatitis B vaccine through the universal infant programme and interventions to prevent perinatal (during pregnancy or in first year following birth) transmission of hepatitis B virus.
This means the UK has maintained a hepatitis B prevalence below 0.5% in pregnant women and in infants born to women with hepatitis B.
Hard work
This fantastic achievement is down, in large part, to:
maternity providers identifying women with hepatitis B through antenatal screening
prompt referral to specialist services
making sure infants receive a timely first dose of hepatitis B vaccine at birth
The latest NHS antenatal screening standards data report showed:
coverage for antenatal screening for hepatitis B at over 99.8% in 2019 to 2020
more than 2,000 babies born to mothers who were hepatitis B positive had their first vaccination within 24 hours of birth
Joint working
Huge thanks are  due to primary care staff who provide the subsequent doses of hepatitis B vaccine and test these infants at 12 months of age to exclude infection. Recent guidance on the hepatitis B: antenatal screening and selective neonatal immunisation pathway supports this work.
Primary care play a pivotal role in delivering the universal hepatitis B infant immunisation programme with the hexavalent combination vaccine. It also helps make sure close household contacts of people with hepatitis B infection are tested and vaccinated.
Prevention and control of hepatitis B in the UK is also dependent on diagnosing and vaccinating at risk adults, as recommended the hepatitis B chapter of the green book.
This work is usually carried out by:
local authority commissioned community drug services
sexual health services
Global elimination of hepatitis B
We await final validation of the UK achieving the control targets in 2022 after the WHO/UNICEF report on immunisation is published. It will appear on the WHO vaccines and immunisation publications page when it goes live.
In the meantime, through collective and concerted efforts, we continue to strive towards the global goal of elimination of hepatitis B as a public health problem.
Further information
More information about hepatitis B is available via the NHS infectious diseases in pregnancy screening e-learning module.
Contact the screening helpdesk if you have any questions about antenatal screening for hepatitis B. Email immunisation@phe.gov.uk if you have queries about hepatitis B immunisation.