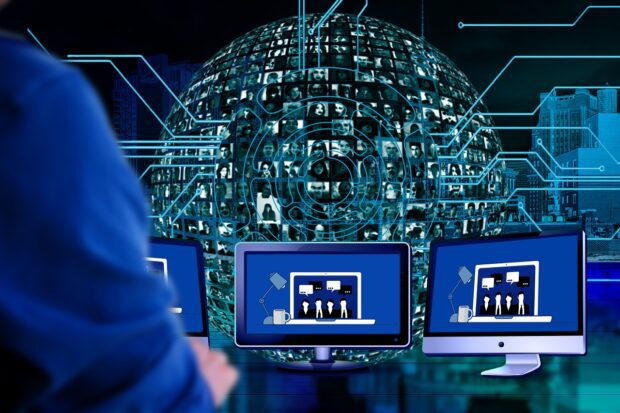 Professional network meetings are an important forum for the Screening Quality Assurance Service (SQAS) to share information relating to new standards, guidance and programme developments with the relevant professionals. These meetings are valuable to those working within local screening services, as they provide the opportunity to share issues, identify solutions and develop professional networks.
Due to the COVID-19 pandemic, these meetings were postponed or cancelled. A year later, the uptake of Microsoft Teams meant that SQAS was able to host virtually a cancelled event, the NHS Bowel Cancer Screening Programme (BCSP) pathology meeting. They invited BCSP pathologists from across the country.
Talks and discussions
There were presentations on a wide range of subjects relating to histopathology and national guidance within the NHS bowel cancer screening programme, and below are some of the main messages from the event. We discussed:
how services have worked incredibly hard to restore screening activity – nationally the number of pathology samples being reported is back to pre-pandemic levels, and are being reported within the acceptable standard of 90% of samples reported within 7 days
the updated pathology guidelines for reporting BCSP cases
how the expert board is still available to review challenging cases – examples of areas of difficulty in differentiating between epithelial misplacement and invasive carcinoma were presented
how centres should have established pathways for Lynch Syndrome testing on new diagnoses of cancer, either by mismatch repair immunohistochemistry or microsatellite instability analysis – a summary document from Dr Nick West has been circulated to participants
how pathologists should be aware of the wide range of non-adenomatous, non-serrated lesions which can be encountered in BCSP specimens
how the biopsy diagnosis of adenocarcinoma can be challenging but the recognition of desmoplastic stroma is crucial – multi-disciplinary teams should be aware that a diagnosis of 'at least high grade dysplasia' in a clinically malignant lesion outside the rectum makes it highly likely that the lesion is a carcinoma
the plan to restart the external quality assurance (EQA) scheme for BCSP pathologists in the coming months – full details will be provided when they are available
Attendees were able to submit questions prior to and throughout the event. Most questions were responded to on the day, either at the end of each presentation or during the expert panel Q&A session.
It was a success!
In total, more than 220 pathologists attended, from 50 NHS bowel cancer screening services in England. We have compiled our feedback and are delighted that 97% of pathologists who attended rated it as excellent or good.
The other standout feedback on the event was that:
92% of attendees liked the virtual platform and use of Microsoft Teams
83% of attendees would prefer another virtual event as opposed to a face to face one
Dr Michael Osborn, President of the Royal College of Pathologists, said, "Good talks, good meeting".
Thank you to the meeting chair, Dr Tim Andrews, Consultant Histopathologist at Liverpool University Hospitals and the other contributors, including:
Dr Adrian Bateman, Consultant Histopathologist at University Hospital Southampton
Dr Nick West, Associate Professor of Pathology and Dr Nigel Scott, Consultant Histopathologist at Leeds Teaching Hospitals
Dr Manuel Rodrigues-Justo, Consultant Pathologist, University College London
Dr Newton Wong, Consultant Histopathologist at Southmead Hospital, Bristol
Billie Moores, National Quality Assurance Lead and North Regional Head
Future sessions
Attendees provided lots of useful suggestions for future events. These included sessions on:
challenging cases, shared by the expert pathology board
diagnosis of cancers on biopsies and polyp cancers
serrated pathology and associated pathways
Running your own Teams Live event
The Bowel SQAS North team can share, on request, their learning from hosting this event using Microsoft Teams Live.
PHE Screening blog
The PHE Screening blog provides up to date news from all NHS screening programmes. You can register to receive updates direct to your inbox, so there's no need to keep checking for new blogs. If you have any questions about this blog article, or about population screening in England, please contact the PHE screening helpdesk.